I work with people who suffer from anxiety, worry, depression and stress. I recognize that all the feelings, thoughts, and behaviors associated with anxiety and depression are simply part of being human, yet at times this suffering can become unmanageable and feel unsolvable.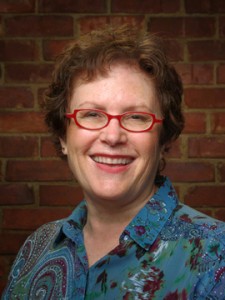 With this perspective, I work with each person or couple to create a compassionate proactive course of therapy.
Read More
My approach is active and nonjudgmental. I listen carefully, offering a variety of practical strategies. Together we pinpoint specific problems and define reachable goals.
I focus on the strengths of each individual or couple, using a model that helps to clarify the nuts and bolts of anxiety and depression. The model is rooted in Cognitive Behavioral Therapy (What is CBT?) and includes other related methods such as stress reduction and mindfulness work. How I work is based on research and techniques that speak directly to the complexity of our human heart and mind — current neuroscience and evidence-based research, concerns of attachment and relationship, and the useful wisdom of Buddhist teachings.
Education:
B.A Harvard University, 1967
M.A University of California, Berkeley, Sociology, 1970
M.S.W. University of California, Berkeley, 1973
Ph.D. California School of Professional Psychology, 1977
Licensed Psychologist PSY 5679, California 1978
Diplomate, Academy of Cognitive Therapy
I welcome any of your questions about therapy and how I work.
For a free phone consultation please call: 510.527.9340,
email: aliceabar@gmail.com or complete my Contact Form.